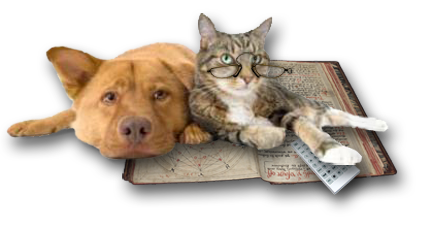 Carl Safina: What Are Animals Thinking and Feeling?
Safina asks, "Why is the question always do they love 
us
? Why is it always about 
us
? I found a different question to ask animals: 'Who 
are
 you?'"
Ricky the Kitty's Dream Comes True!
Follow this courageous little kitty as he finds his new forever home, and finally a newfound friend.
When a tiger's live feed shows no fear, they become fast friends.
A Heartening Horse Reunion
A testament to the deep emotions and lasting memory that animals hold.
The Friendly Gray Whales of San Ignacio Lagoon
These gray whales are having as much fun as the kids they've surprised.
12-Bar Blues with Peter the Elephant
These elephants love a good beat, no doubt about it.
Klaus Will Lift Your Spirits with His Smile
Klaus is one happy dog despite having no use of his hind legs. That doesn't stop him from having plenty of fun hangin' with his buds.
A Day at the Beach… With Seals
Here's a journalist who loves getting squished by giant baby seals.
Official Love Song To The Earth Video
Featuring vocal performances by Paul McCartney, Jon Bon Jovi, Sheryl Crow, Fergie, Colbie Caillat…. Every time the song is purchased, streamed, or shared, the royalties go directly towards the efforts of Friends of the Earth to combat global warming.
KLM's Adorable Doggie Employee
Here's a working dog who knows that if you do what you love, the doggie treats will follow.
The one, the only; how can you resist?
An amazing story of interconnection and regeneration, thanks to the reintroduction of wolves.
Leopard Diablo Becomes Spirit
Could any  human ever be as magnanimous as this soulful leopard?
Made for each other, this boy and his dog define the meaning of courage.
Be Together. Not the Same.
Kudos to Android for showing how animals can show us some sense.
Fifteen rescued cats share their gorgeous home with their three adoring human guardians. Nice!