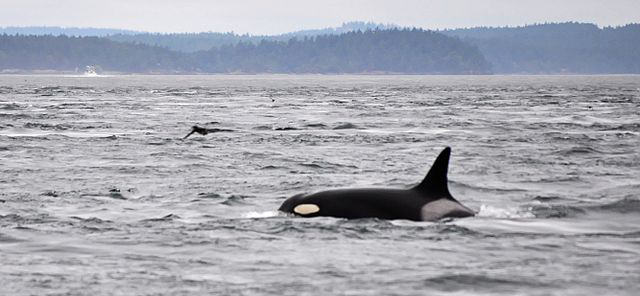 January 2, 2017
With the heaviest of hearts, I bring the sad news that my whale friend Granny, J2, has left her body. She was 105 years old, an incredible feat for an orca. Granny will be missed by millions of people who loved her from near and far. Come back soon Granny, we love you!
—Mary Getten, internationally known animal communicator, telepathically connected with Granny for over twenty years.

Photo by Leigh Calvez
It is now time for humans to step into their greatness. You are way bigger and more powerful than you know, and it's time to stop pretending. You can change things — in the world, in your life, in yourself. Own your power and take action to create the life and the world you desire. We whales are holding you in our hearts. We have a vision of peace and love, clean water and air, food aplenty, and balance and harmony. Now go make it happen.
(Via Mary Getten, animal communicator; April 22, 2014 )