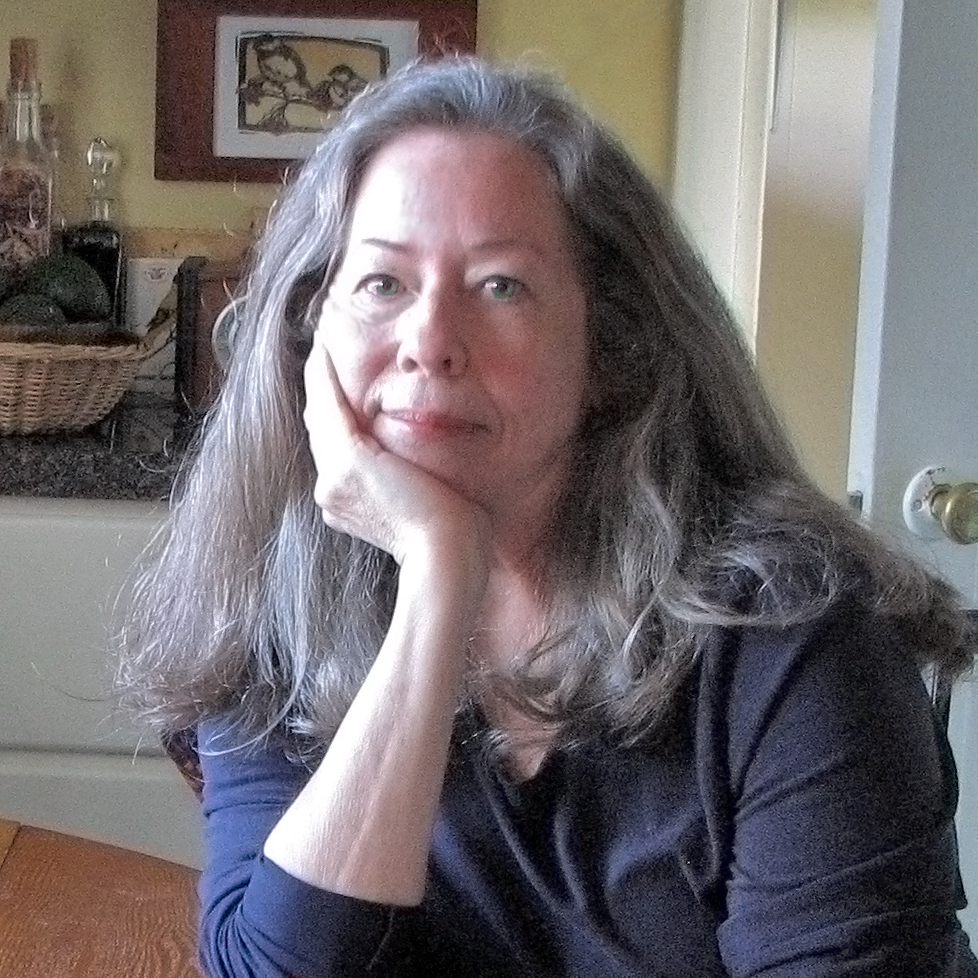 Pamela Moore, Reiki Master/Teacher
It started with drawing an oak tree in my back yard at about age five. My eyes brought the oak to life on paper through my hands; it was like a conversation. Our energy came together through intent and resulted in a picture of the tree in all its beauty. That, actually, is in great part exactly how Reiki works.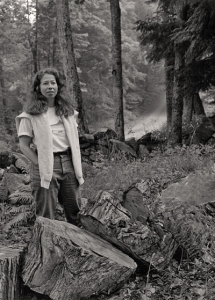 This took me to academic degrees in design and environmental communications, always looking toward the land and its creatures. Animals have come to me over the years in significant ways. They have a great deal to teach us.
I lived in a white birch grove up a hemlock glen for a time, in a wall tent thick into New England woods. It was there that I once kept wild dogs away from deer. After that, the whole forest of creatures clearly looked after me, especially the birds, and brought all its magic very close.
I've wrestled with raptors for the good of their health as a docent and assistant at a raptor rehabilitation preserve.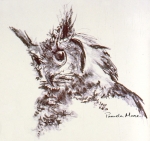 When an injured owl in a private shelter attacked its guardians, it would take its food from me. He'd watch quietly as I sketched him, sitting near within his quarters.
As a public information specialist I served the EPA contract of a global environmental remediation firm. My experience in the communications field also served a national child welfare organization, and a major university.
Somewhere early along the way I knew my hands could aid in healing. I discovered this first with my own health challenges. And when a fellow student's sudden migraine at a workshop had her quickly heading home, something moved me to ask if I could put my hand on her neck. The pain left. She headed home to fetch medication but found she didn't need it, returned, and completed the entire three days without pain. My interest in Reiki grew from the recurrence of experiences like this, and was pursued, along with animal communication.
I was invited to attend the 1995 Institute for a Sustainable Future co-created by Harvard's Center for Psychology & Social Change and the Sacred Earth Network. There I learned from James Thornton the importance of meditation as an instilled practice—a skill that is fundamental and critical to the practice of Reiki. A Zen Buddhist Priest in the lineage of Taizan Maezumi Roshi, Thornton went on to become Founder and CEO of Client Earth. Also at this Institute, David Ison, founder of TheraSound, awakened my first awareness of the chakra system of energy.
Workshop intensives with Animal Communicator, Mary Getten—author of the groundbreaking, Communicating With Orcas: The Whales' Perspective, and contributor to Amazon.com best-seller, Dolphins and Whales Forever—preceded Reiki training and Master level attunement from Marie Manuchehri, energy intuitive and host of the popular radio show, "Where Energy and Medicine Meet."
This led to specialized training in Animal Reiki with Kathleen Prasad, founder of the renowned Animal Reiki Source. Along the way, consultations with animal communicators including Sonja Fitzpatrick, host of Sirius XM's "Animal Intuition," have added to my insight.
It was Tess' sudden passing that brought clarity to commit my trained and attuned Reiki capacity to helping animals. I knew immediately that her own energy—expansive as the searing bright light that filled my meditation on the night of the day she passed—I knew that her energy, too, would always be in any Reiki that I offer.