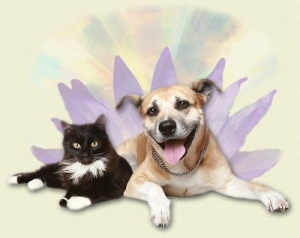 Veterinarians intrigued by the possibilities of pet Reiki are adding it as an adjunct therapy. Used in conjunction with conventional medicine, it can result in a speedier recovery and saves owners considerable cost and anxiety.
—International Association of Reiki Professionals
Suggested Animal Reiki Regimens
A Single Session
A single Reiki session is an excellent way to sample the experience of receiving Reiki or to continue periodic tune-ups that are not otherwise pre-scheduled within a reduced packaged rate plan.
As a single isolated session, the effects of Reiki will be no less than any given session, however, Reiki is cumulative. Any consistent pattern that is allowed to continue will change the trajectory of an outcome. So, too, will Reiki energy reach its highest optimal balance given the appropriate time and space to do so. Each and every situation is unique.
A single Reiki session will provide a foundation for rejuvenating energy by bringing  significant pain relief and relaxation, relieving anxiety, stress, and depression. It's important that the animal's guardian maintain these benefits by keeping interactions with their animal grounded, respectful, and supportive. Animals offer humans an opportunity to return the unconditional love that they so easily give.
Every Reiki session includes a follow-up email that provides suggestions a guardian can practice to retain the session's beneficial effects for as long as possible.
A Series of Sessions Is Recommended
A plan for a series of sessions is recommended, not only for its significant cumulative effect, but also for the overall health cost savings it affords. An initial experience of three Reiki sessions is an excellent way to set the healing trajectory toward optimal balance of health.
(Open toggles for each category.)
Ideal Treatment Plans
Ultimate Healing: A Month of Animal Reiki
In an ideal world we would all receive a rejuvenating healing treatment of our choice every day of our lives. For many of us, this is simply not a plausible option on an average given day.
Tess For Pets Animal Reiki holds a space for an ultimate healing experience of
30-Days-of-Reiki. Thirty consecutive days of Reiki are packaged at a significant overall cost reduction.
Some examples of a desire for exceptional Reiki therapy might include:
A remarkable gift of rejuvenation and healing for a precious loved one.
Significant attention to a critical health condition.
Optimal quality of life for a precious loved one throughout the journey of transitioning on.
Please contact us for more information or consultation on any aspect of this package.